Token Vision in Foundry VTT
I'm transitioning my long-running D&D 5e campaign from Tableplop to Foundry VTT hosted on The Forge. Though I haven't had a chance to run a session using Foundry yet, I already know it's going to make character immersion significantly easier for my players, thanks in large part to the detailed token vision options provided by Foundry's Perfect Vision module.
Here's a brief demonstration of differential token vision in Foundry, using my players' actual character tokens (plus an archdevil) on an Atropos map at nighttime.
Mephistopheles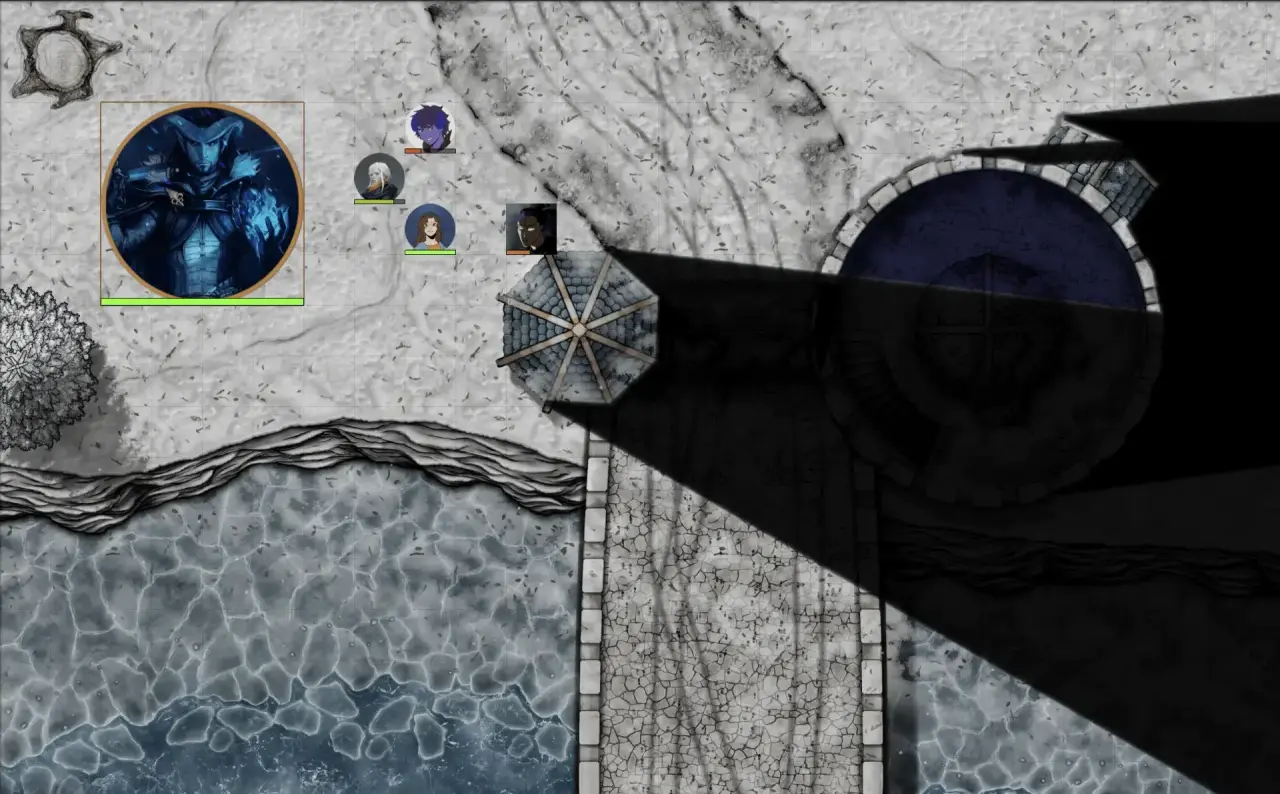 This screenshot shows the live player map (or "scene") from the perspective of the Mephistopheles token (artwork by Anna Kazantseva). The archdevil has truesight out to 120 feet, which means he can see everything in the viewport that's not behind total cover.
Rin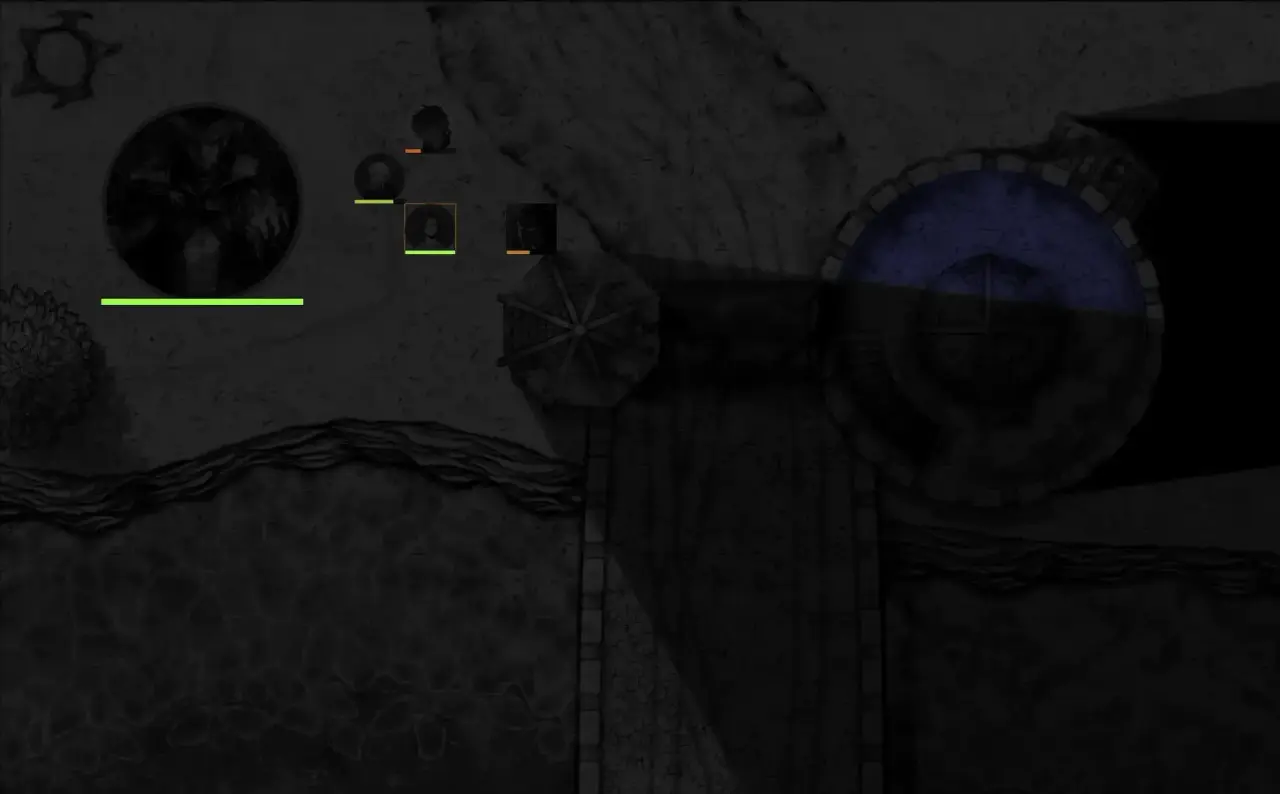 Rin the human has neither truesight nor darkvision. Her perspective reveals only that the night is dark and full of mystery.
Zarrus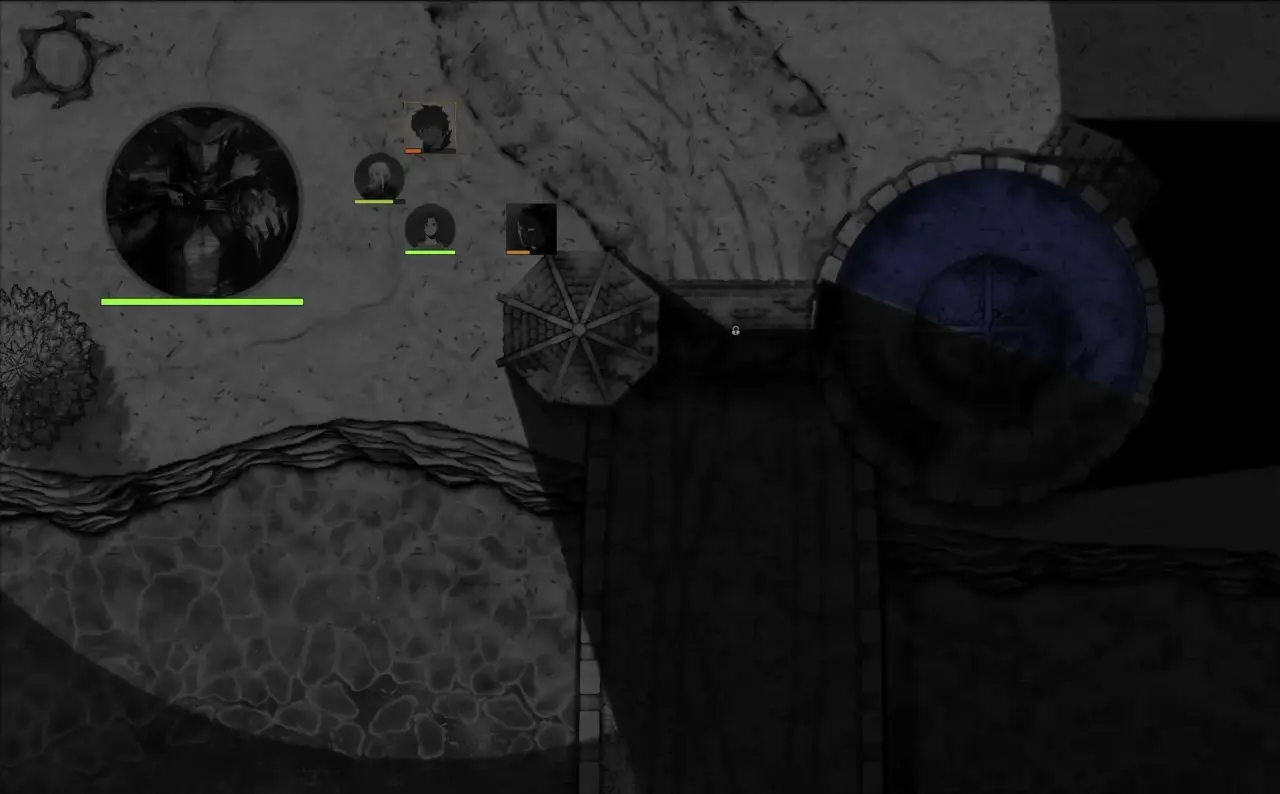 Zarrus the Tiefling can see out to 60 feet in monochrome gray with their darkvision.
Galivakri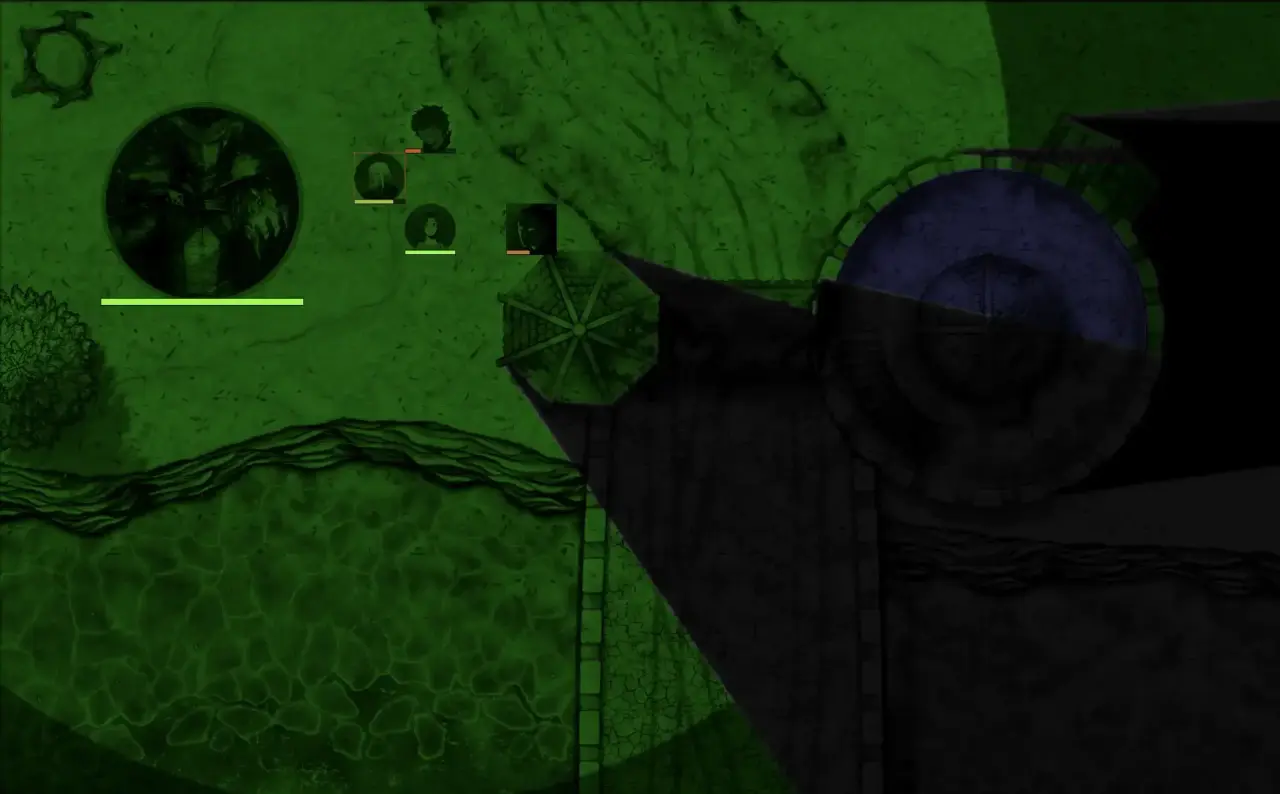 While wearing her Goggles of Night, Gali has the same range of darkvision as Zarrus, but she perceives the area in monochrome green instead of gray.
Tish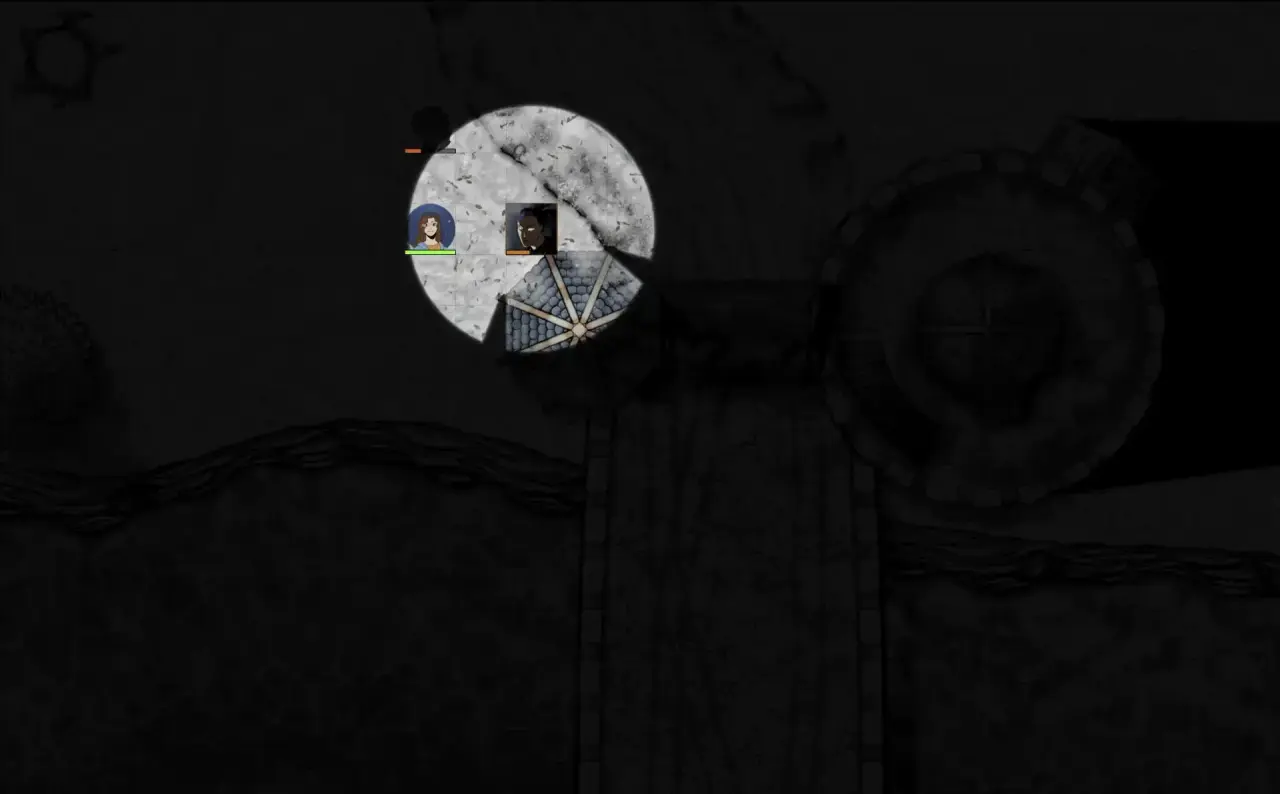 Tish is blind and has blindsight to a range of 10 feet. Her token's vision is therefore restricted to that range. Tish can benefit from standard vision through her raven familiar, Gottfried, but to do so she will need to have the Gottfried token on the map and selected. Otherwise, she must rely on vocal cues from other characters to guide her movement.
Sagral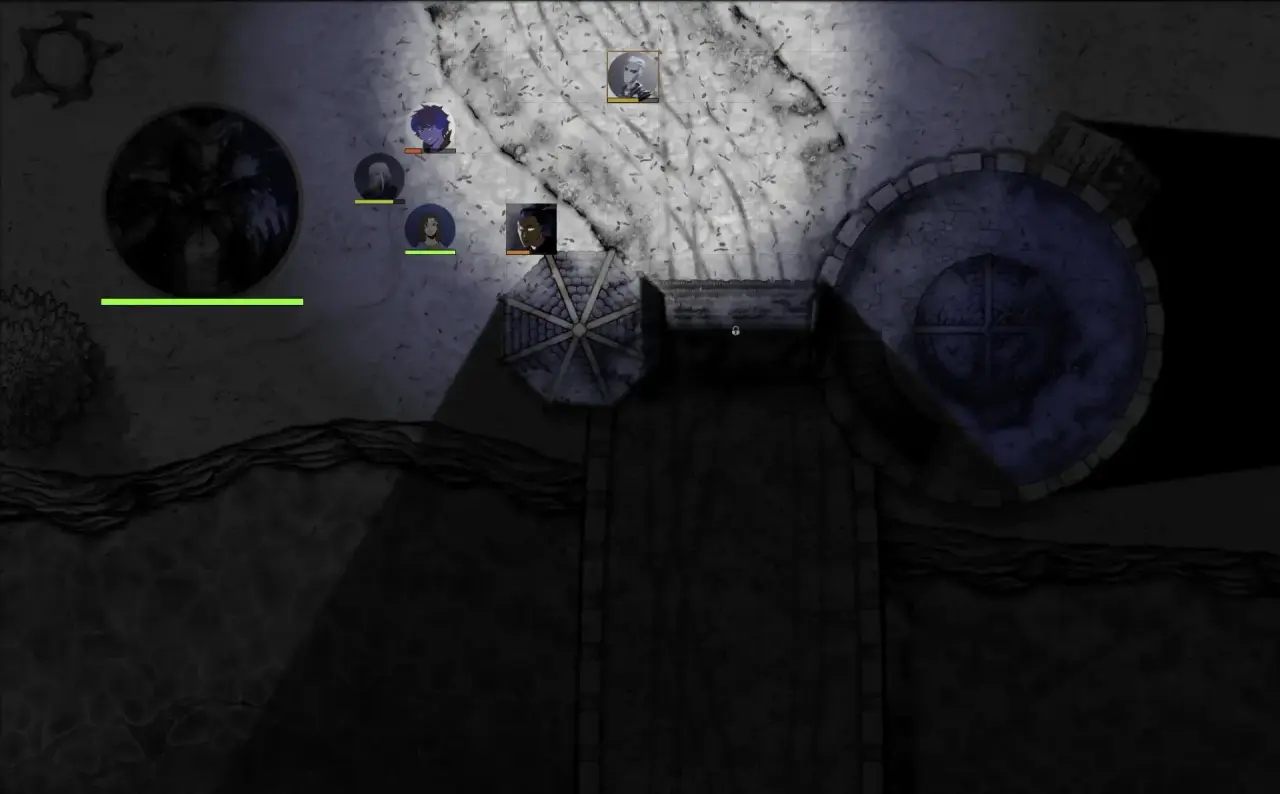 Here comes Sagral with his Light cantrip activated. Like Rin, Sagral has ordinary vision and can see only as far as the dim light radius of his light source. Everyone nearby benefits from Sagral's light source except Tish (who is blind) and Mephistopheles (who has truesight).
Galivakri again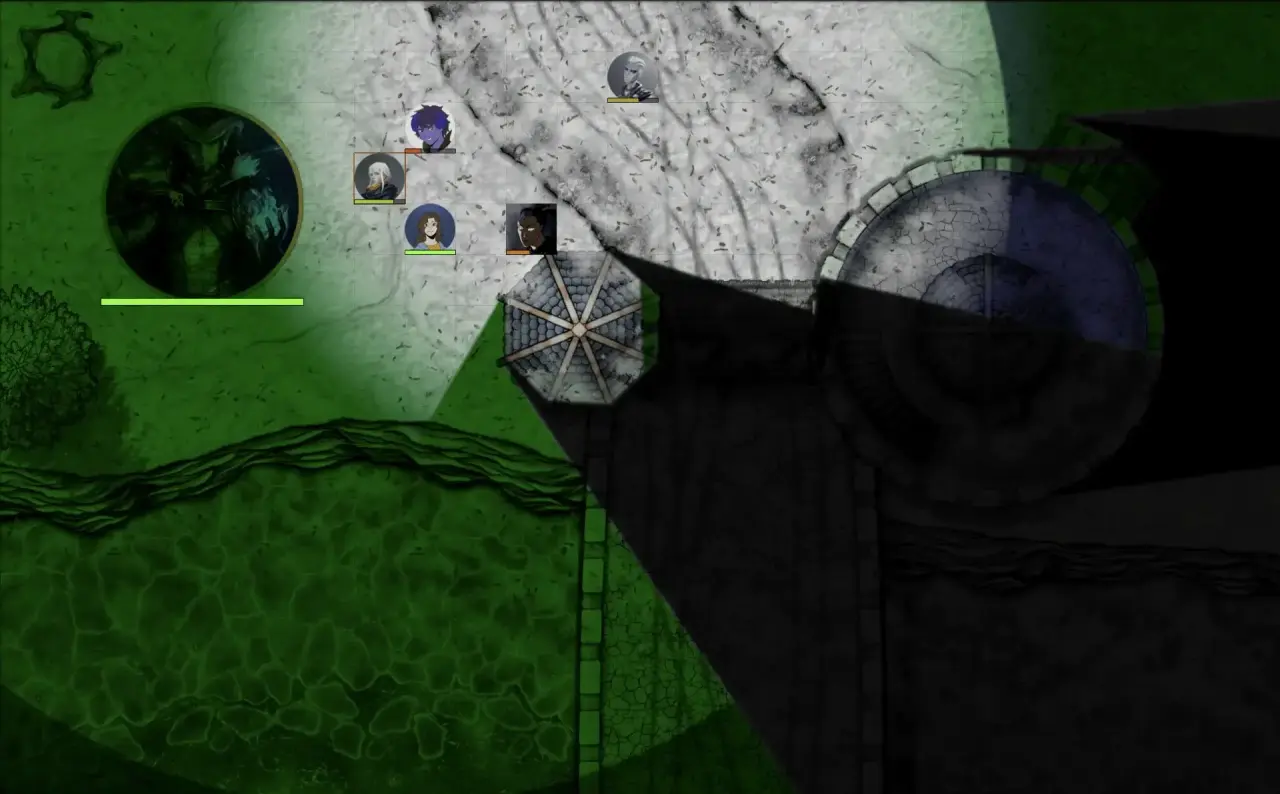 Now that Sagral is here, Gali can see color within the radius of Sagral's light source (and so can Zarrus). Outside that radius, her darkvision remains monochrome.
As you can see, differential token vision allows players to personally experience the information asymmetries that their characters are supposed to have. This allows players to roleplay information-sharing during combat and exploration without needing to rely on artificial meta-avoidance. Player immersion becomes easier and the game more fun.
Last updated on . Written by Joshua F. Gonzales.
Permalink: https://writing.joshua.law/token-vision-in-foundry-vtt